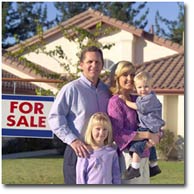 Oakland County continues to have the highest population growth levels in the country. Moreover, most homes appreciate 7-15% annually. As a result, many homeowners have discovered the benefits of building homes, living in them for a few years and then moving on to a larger home. Hence on any given day, one can see homes that are 2-5 years old in a neighborhood with FOR SALE signs in the front yard.
Think of all that goes into selling a home–the cleaning, the garage sale, the worry, the uncertainty, finding the mortgage professional to get a new loan, and then finding a real estate professional to sell the house–And that is before you even start looking for a new home and neighborhood! The last thing on your mind is a Pre-Listing Home Inspection. Yet, it could be the most important thing you do to prepare for your home sale.
Why a Pre-Listing Home Inspection??? Sure your home was in great shape when you built it. Or was it? Were you one of those who laughed at your neighbors and decided a New Home/Builder's Warranty Inspection was not for you? Are you sure you caught everything the home builder might have forgotten or are there things that you are uncertain are in as good of shape as you thought. Why take the risk of selling your home and then having a BUYER HOME INSPECTOR find countless issues that will cost you thousands off the price and maybe even cost you the sale. For a small fraction of the cost of your home, have the Peace of Mind that your home is in good condition.
More Reasons Why…
There's no waiting for a potential buyer to order a home inspection.
Hassle Free Home Sale
You'll impress buyers with proof of your home's condition inside and out.
Correct problems and eliminate last-minute repair hassles that could delay closing.
Decrease the chances of unknown problems that cause sales to fall through.
Get a better price for your home.
Ask yourself, if you were buying your home…would you buy yours which had a Pre-Listing Inspection or the one that didn't…That answer is Yours!

Michael B. Saari
Oakland Home Inspections
(248) 787-4366
www.OaklandHI.com