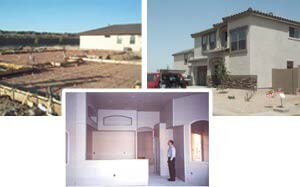 When building most homeowners want Peace of Mind and Quality Assurance. The last thing any homeowner wants to hear after they have lived in a home for 10 months is that there is a leaking pipe in a wall that could have been identified during the construction process.
Oakland Home Inspections understands how important it is for homeowners to have Peace of Mind today, not tomorrow. As a result, we have put together a reasonable and affordable inspection package.
Pre-Drywall
This inspection is performed days/week before drywall is installed.
Slab and Foundation Inspection
Inspect for defective, warped, missing and misplaced framing members
Inspect anchor bolts, fire blocking and truss ties
Visually inspect the electrical wires and plumbing lines install through the framing system
Visually check the HVAC rough-ins and duct conditions
Visually check Air Handler condensation drain and overflow drain lines
Check exterior wall preparation (check the metal lathe wire for tightness and proper installation)
Visually check exterior electrical and lighting fixtures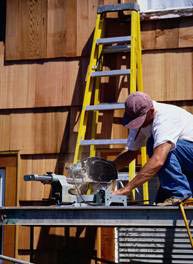 Final Home Inspection
Full home inspection exceeding State Standards
Inspect the final installation of attic insulation
Inspect the final installation of all roofing materials
Inspect the operation of electrical, plumbing and HVAC systems
Inspect the operation of appliances, plumbing fixtures, doors and windows
Inspect the finish work of the surfaces inside and out
See What We Do for more information about the inspection process.

Michael B. Saari
Oakland Home Inspections
(248) 787-4366
www.OaklandHI.com