Whether you own, lease, or are purchasing a building, don't wait to find out the condition of the building and its systems. It is a pretty good hunch that this property was a major investment and the last thing you want are more costs. After all, no one likes surprises. That's why an inspection is intended to tell you the condition of the building and property–and, reduce your risk.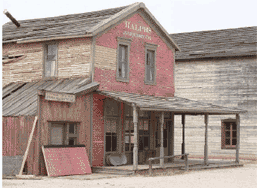 An Oakland Home Inspection is an objective review of your building and property. Knowing the condition of a building will allow you to budget more accurately and provide for expenditures in the future — whether it's a new roof, HVAC or simply maintenance related items. Not knowing this information, or worse yet guessing, can have major consequences.
What condition are the building's systems and components in?
What costly defects are there which require attention now?
What expenditures will be required to repair, maintain or replace items in the near future?
If you can't answer these questions about the property you're planning to buy or lease, you probably should consider an inspection before buying the property.
Buying a building and property is a very anxious time with doubts, deadlines and so on. Reducing or removing uncertainties can make your real estate transaction go smoother. The same holds true when you lease too by knowing the condition of the building and property from the outset. Estimating future repair costs and the replacement of building components and systems requires an inspection to determine their current condition. With this information estimated life spans can be ascertained along with the related costs to repair, maintain or replace items.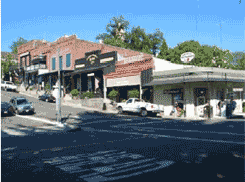 What Type of Commercial Properties are Typically Inspected?
We inspect commercial buildings of all shapes and sizes.
For example:
Shopping Centers & Strip Malls
Office Buildings, Apartments & Condominiums
Light Industrial Properties
Religious & Institutional Properties
Recreational Facilities & Sports Complexes
What Does Oakland Home Inspections Look For?
Our building inspections are tailored to meet our clients' needs and include items such as:
Foundation — construction, walls, floors
Roof — covering, flashing, chimneys, drainage
Attic — ventilation, vapor barriers
Insulation — type, amount
Interior Spaces — Walls, Floors, Rooms, Offices, Kitchens, Washrooms
Exterior — Site, Walls, Windows & Doors
Electrical & Plumbing Systems
Heating, Ventilation & Air Conditioning
Other services we can provide include:
Safety concerns for fire & other hazards
We do not inspect commercial equipment such as refrigeration units, coolers, commercial grade ovens, stoves or pizza ovens.
Why an Oakland Home Inspections Report?
We provide a comprehensive narrative-style written report. Our reports are…
Not A Checklist,
Easy To Read,
Not Overly Technical, and,
Tells You The Condition Of Your Property In Every Day Language

Michael B. Saari
Oakland Home Inspections
(248) 787-4366
www.OaklandHI.com