Prior Home Inspection Columnist with the "Oakland Press Newspaper!" "AS THE HOME INSPECTOR"
Buyer's Inspections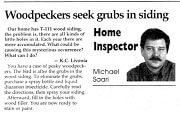 Full Home Inspections FHA / VA
Well and Septic Inspections FHA / VA
Commercial, Condos, Apartments FHA / VA
Churches, Mobile Homes
Termite Inspections. FHA / VA
Environmental including Radon, Mold, Lead in Paint, and Electromagnetic field testing.
203-K HUD Inspections
Seller's Inspections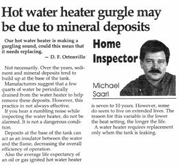 Full Sellers Inspections FHA / VA
Well and Septic Inspections FHA / VA
Commercial, Condominiums, Apartments FHA / VA
Churches, Mobile Homes
Termite Inspections FHA / VA
Full Environmental including Mold, Radon, Lead in paint and Electromagnetic Field Testing.
Other Services
Home Winterization Services

All Inspections are performed to the (National Association of Home Inspectors) standards to ensure the most thorough inspection that can be obtained.

We are also a member of MEHA (Michigan Environmental Health Association)
Request an Inspection
Or Call (248) 787-4366
To Schedule Your Inspection Today!!!